We are Al-Amin Electrical Contractors
When you are in need of services in London, make your first port of call today.
Call now on Tel: 020 7476 2153 or Mob: 07889 272430
Why Choose AI- Amin electrical contractors?
Stay safe and call us
Unless and until there is a total blackout in your home or office premise, you don't really think about an electrician. It's when you are stuck in a situation where you don't have electricity in your home or your home water heater is not working at all when it's freezing cold, you think of calling an emergency electrical service.It is for these situations that let us provide you with an electrical service which will be with you 24 x 7.
Welcome to AI- Amin, your friendly neighbourhood electrical service company who is at your service 24 x 7. We are a leading electrical service provider in all over London. We provide an array of services too. Our team of highly qualified electricians are fully trained and have acquired all the necessary certifications.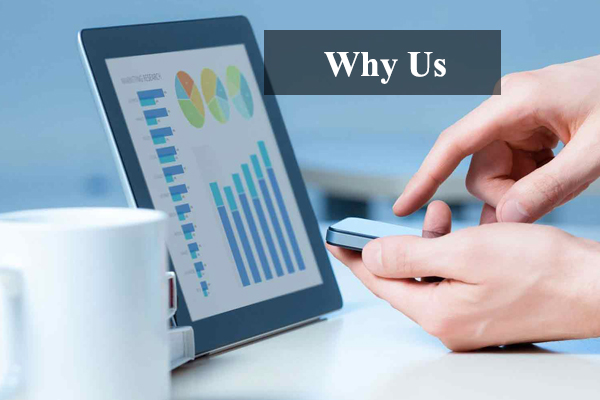 Call us for domestic electrical service
Our team of friendly electricians will be at your home when you need them for various domestic electrical services. To name a few, you can call us for part or full re-wires, reactive maintenance/call outs, additional sockets and lighting points, NEW electrical installations condition reports, fixed wire testing, landlord certification, kitchen and bathroom electrical installation, outside lighting, garage/shed supplies, and for fire alarms and smoke detectors.
Call us for commercial electrical services
Your business needs electricity to be able to run its operation smoothly. We have vast experience in dealing with commercial and industrial electrical installations. We won't just create a safe electrical environment for you but will ensure that your building is compliant with all the latest laws and regulations. To make sure that every work is carried out efficiently, you will need the support of qualified and reliable electricians and that's why you should trust AI- Amin.
Call us for Industrial electrical services
It doesn't matter if you are looking for a complete electrical re-wire in your factory, or want to set up a CCTV, security lighting, and even emergency lighting services, AI-Amin will be at your service. Remember, electrical standards and demands for the industry is entirely different from the regular electrical requirement. That's why you should rely on a certified company only to fix the electrical needs of a factory or an industry. We are the experts and have knowledge of industrial electrical equipment. We can install, repair, and also maintain electric motors, generators, industrial storage batteries and more.
Call us for PAT testing
Any business large or small which is dealing with the public requires to have their electrical equipment tested. This may also include libraries, schools, vars, restaurants, hospitals, and more. We provide a very competitive PAT testing cost to our clients. They are affordable and no matter what business you are running, we can cater to your electrical PAT testing requirements.
Call us for Alarm Installations
Alarms are important for homes, businesses, and industries. You should always live with a peace of mind and alarms are the best way to keep unwanted guests away from the premise. You can call AI- Amin if you need a full alarm system, CCTV installation, alarm servicing, access control systems, as well as intruder alarms too.
Call us for rewiring or partial rewiring
Your safety comes first and in order to be safe and worry less, you should call us for re-wiring or partial re-wiring if you need to extra socket outlets, if you want to increase the property value, if you have recently moved in and you see that it requires electrical renovation. We are the ones to hire.
Call us for a storage water heater.
London needs a storage water heater because it can get really cold here. Call us if you need to install a new storage water heater, repair an old one, for regular check-ups, maintenance, recycling and disposal of a water heater.
Choosing an electrician that fits your needs is not an easy task. There goes a lot of hard work, research and time in choosing the right electrician. At Al-Amin Electrical Contractor, we have gathered some pointers explaining why we make the best choice for all your electrical needs. Keep reading the points mentioned below for information:
Why Choose Us for your Electrical work?
We are highly trained– The technicians at Al-Amin Electrical Contractors are highly skilled, trained and experienced. With us, you can have peace of mind that you will be offered professional services every time.
We provide upfront prices– We offer our clients upfront prices which means you will approve the budget before starting the work. Our aim is to provide our clients with premium-quality services at prices that can easily fit well into your financial plan.
We handle emergency issues well in time– We will reach your place soon after receiving your call. We will get to the root cause of the problem and offer you solutions after analyzing the extent of the problem. We can solve the majority of the emergency issues within an hour of arriving at your premises.
We accept various payment methods– No matter it is day or night, you can call us anytime. We accept payments through all major credit and debit cards and bank transfers. Depending on your convenience, you can also pay by cash also.
We are available 24*7– We understand that emergencies come unannounced. Therefore, we are available 24*7. Our average response time is usually within 1 to 2 hours, including bank holidays and weekends. Do you have an issue? Call us today!
We are punctual– Nothing can be worse than a day when you wake up and realize there is no electricity. In such circumstances, you need to put aside all your important tasks for the day and get the problem fixed. We are pleased to inform you that we are punctual. We will arrive at your location at the right time so that you do not have to take half a day off.
We clean up after work– Al-Amin Electrical Contractors prides itself in professional, respectful and clean technicians. We treat your home like our own and clean up space after the job is done. We put on shoe covers before walking into the home and clean up all the debris after finishing the work.
We can handle it all– No job is big or small for us. Our electricians have the background and expertise to complete any job or project in a timely manner. Whether big or small, residential or commercial, we have got you covered.
We offer the best– Possessing years of experience in the industry, you can expect nothing but the best from our electricians. We value your time, that's why we are available round the clock to lend you support and guidance at the time of need.
Voted as the best Electricians– Al-Amin Electrical Contractors are voted as the best electricians by customers. Happy customers have regularly reported that we are the best service providers in the region. We are committed to exceeding the expectations of the clients every time.