Al-Amin are here for all your Storage heater requirements around your home or business
Call now on Tel: 020 7476 2153 or Mob: 07889 272430
At Al-Amin Electrical Contractors, we understand the importance of an operational and fully efficient Storage Heater. It can be so infuriating when you use a Storage Heater to heat up your home during cold nights or throughout the winter, and problems occur or it breaks down.
Storage Heater Repair Services
We can supply & install a large selection of Storage Heaters at a very reasonable price. We also provide a guarantee for each Heater purchased.
Al-Amin Electrical Contractors provide a complete service, whether you are looking for Maintenance or Repair to your Heater, then look no further than us. With honest advice and support from our fully qualified electricians, you can feel comfortable in the choices you make. Whatever your requirements may be, we are more than happy to discuss your needs and offer a solution to any problem you may face.
We have the knowledge and experience to provide a thorough service, always maintaining a great standard of customer satisfaction, giving you complete peace of mind at all times.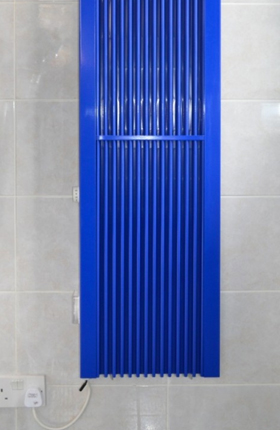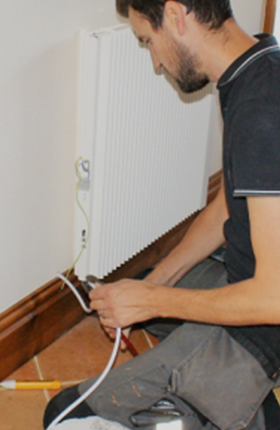 Storage Heater Prices
Al-Amin Electrical Contractors charge £70 per Storage Heater that is being repaired, plus the cost of any parts required. The price of parts, however, can vary but are available on request.
For Storage Heater Installation, prices can vary depending on the type Storage Heater that will be installed, fixed prices can be established on request.
Emergency 24/7 Call-out Service
Hire A Profesional 
If you want to hire someone for the storage heater repair, then you are in the right place. If your storage heater is not working properly and letting you feel cold all day long, it's time to give us a call and fix it right away. Al-Amin is here for you. We are the best storage heater repair company in London.
We know how important a storage heater is for your home and business. And repairing your storage heater on time is equally vital too. Repair it right away. Don't leave it unattended. The longer you take to repair it, the worse the problem will become and this might also mean buying a new one.
Pay attention to its servicing to ensure the long health of your storage heater.
What to do when the storage heater stops working?
The storage heater stops working due to two main reasons. Maybe the thermostat is not working or the heating element of the storage heater has blown. If such an event happens, we will recommend you not to try to fix it yourself unless you are qualified to do fix it. Give us a call and we will fix that for you.
How does a storage heater work?
The main function of a storage heater is to store up heat during the night. It then gets released slowly the next day. Storage heaters are mostly mounted to a wall. You can switch it on or off according to your need.
What do storage heaters do?
This is one of only a handful couple of gadgets that really does and gives what the name says: they store heat. As it were, they are gadgets that work amid the night, as power rates are less expensive at that point. When it has put sufficiently away warmth it is prepared to be discharged into your room at whatever point you need it. Along these lines, it spares you a lot of cash, for power costs are extensively higher amid the day.
A more current warmer acts somewhat better. They don't store heat for the duration of the day in light of one fundamental issue; you can't turn old stockpiling warmers off. These new capacity radiators, heat amid the day like a Dimplex and don't use night rates, however, they're still 30-40% less expensive than a normal stockpiling warmer and unmistakably more proficient than a Dimplex. This is because of new innovation. The main cost to them is their underlying expense, yet they're generally more than justified, despite all the trouble.
Is servicing necessary for storage heater?
Yes, indeed. Servicing for storage heater is as important as servicing for your car. Call Al-Amin to check if the storage heater is functioning properly. We will come to your house or office to check for any faulty wiring, we will analyse the heating elements and check the faulty thermostats as well. Once evaluating everything, we will give you recommendations and solutions to the problems before the storage heater stops working completely.
Does the storage heater consume electricity during the day?
No, none of our storage heaters consumes electricity during the day. It consumes energy during the night as heat, which then gets release eventually the following day.
Looking for a storage heater repair service?
If your storage heater has stopped working suddenly and you can feel the cool breeze in your home or at your office, call Al-Amin right away! Don't wait. We are here for you 24 x 7. Our team of professionals will be at your service whenever you want them to. You can call Al-Amin at 0207 476 2153 or write to us at info@al-aminelectrical.co.uk.
For all your electrical services call us on 078 8927 2430
We are always happy to talk through your project and advise on any electrical problems.
Now, that you have a better idea whether you want to take the plunge and consider having your home or property rewired, give us a call. We can give you further advice tailored to your needs and requirements.