Al-Amin are here for all your Alarm  requirements around your home or business
Call now on Tel: 020 7476 2153 or Mob: 07889 272430
We provide a complete service, from installing an alarm system to repairs. We offer a 24 hour emergency service so look no further than us.
At Al-Amin Electrical Contractors
We provide a complete service, from installing an alarm system to repairs. We offer a 24 hour emergency service so look no further than us.
At Al-Amin Electrical we make sure that we are always maintaining a high standard of customer satisfaction, giving you total peace of mind at all times. Whatever your requirements may be, we are more than happy to discuss your needs and offer a solution to any problem.
We have the knowledge and experience to provide a comprehensive Alarm System service, to keep your property safe and secure at all times.
Alarm systems are extremely crucial for any business and residence. Losing your valuable assets should never be due to your own fault. Prevent burglars and install a reliable alarm in your home or business building.
Call Al-Amin today to protect your premise from thieves and burglars. We will install the alarm system and repair them too. Our team is available for you 24 x 7. Call our 24 hour emergency number and let us come to you.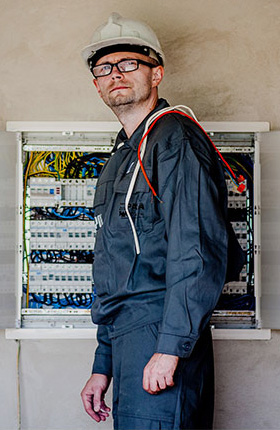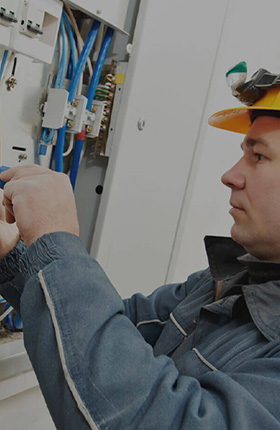 Full Alarm Systems
Install a full alarm system today and make your home, office, and the building protected from everyone. Intruders and burglars are always looking for a chance. Don't give them any chance to steal anything at all. Keep a close eye on everything. Let the burglars know that you have installed a powerful alarm system and they will be caught in no time. Get in touch with Al-Amin today to install a full alarm system.
CCTV or video surveillance system
Manage your property better. Through our CCTV cameras, you will be able to monitor your home, office, and building inside out. CCTV enables you to keep an eye on all your employees, visitors, customers, and monitor everything. Install a video surveillance system to make sure that your property is not just being monitored, but is also protected from future criminals. Video footage is an important piece of the document too. This will let you produce this as a shred of evidence in case something goes wrong.
Access Control Systems
The access control system is truly 21st-century security gadgets. Access control system puts you in charge of everything and you get to control who is allowed to enter certain departments. Duplicating a physical key is not difficult at all. But through an access control system, no one will be able to gain access, unless and until you allow them to enter.
Intruder Alarm
Every home nowadays has dozens of objects which are worth a good amount of money. You never know who is keeping an eye on your property and when that person might attack. Having an intruder alarm system will ensure that everything in your home and the people living in are safe. Install an intruder alarm and protect everything. Be alarmed when there is forced entry. Intruder alarm not just keeps you safe but your neighbourhood too. Our advanced security system will allow you to remotely monitor your home too. Go out for a vacation with a peace of mind while intruder alarm gets ready to do its job.
Alarm servicing
Any alarm that you purchase from us will be under the warranty period. If the alarm breaks down or malfunctions, feel free to give us a call and we will be right there for you. For us, your safety matters and it is our responsibility to fix the problems. Remember, prevention is better than cure. Call us when the time comes. We are available 24 x 7.
Take a smart decision and call AI- Amin
If you are worried about the security of your home and business, then give us a call and let us set-up a full-proof security alarm system for you. An alarm system is a necessity for every home and business. Be sure that you are safe and secured. Be alert all the time. Let your important and hard-earned assets remain safe with you.
Call AI- Amin today of you want to set up an advanced alarm system. We are just a call away. Contact 0207 476 2153 or drop an email at info@al-aminelectrical.co.uk.
For all your electrical services call us on 078 8927 2430
We are always happy to talk through your project and advise on any electrical problems.