24 Hour Electrician on hand for all your electrical requirements around your industrial business premises
Call now on Tel: 020 7476 2153 or Mob: 07889 272430
We have the understanding and skill to provide a comprehensive electrical service. Whatever your needs may be, we can discuss your needs and offer a solution, no job is too big or too small.
Industrial Electrician Services
At Al-Amin Electrical Contractors
We undertake all Industrial Wiring and other electrical work, throughout the London area. It doesn't matter whether you are looking for a complete electrical re-wire of the factory, security lighting, CCTV or even emergency lighting services. Look no further than us.
The electrical demands of an industrial facility are very different from a regular electrical requirement. If you need any industrial electrical work in London, you need to get in touch with Al Amin electrical contractor. Al Amin is a service that has experienced industrial electricians who are familiar with the unique requirements of industrial electrical wiring.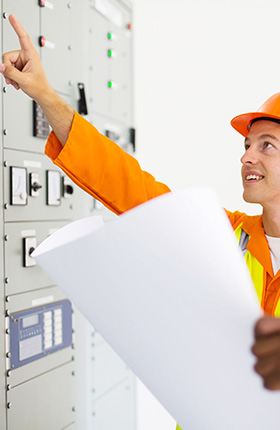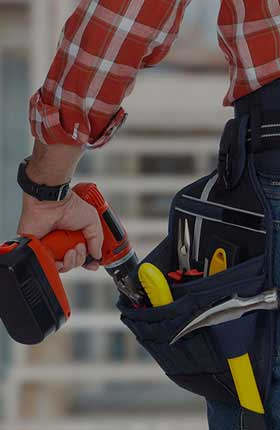 Industrial Electrician near me
So here is what makes an electrician from Al Amin different from other electricians
An industrial facility has different specialized equipment which is built on a large scale and all of them function in perfect coordination with each other day after day. This means that these are specialized equipment that requires repairs or troubleshooting. Similarly, the electrical demand in such a facility will be high which means you will need someone who understands this equipment and has experience working with high-voltage equipment. Any mistakes here can result in serious consequences to life and equipment. Here you need an industrial electrician who is trained and qualified to deal with such elaborate requirements.
Knows the language
Our industrial electrician is familiar with reading and interpreting blueprints and is well versed with electrical code specifications.
Expert with industrial electrical equipment
Al Amin's industrial electrician is an expert at installing, repairing and maintaining electric motors, transformers, generators, switchgear, industrial storage batteries, switch boxes and all sorts of industrial electrical equipment.
Familiar with industries
Al Amin's industrial electrician is also familiar with the setup of manufacturing and production facilities and knows which things go where and how they are supposed to work. So, in case there are problems, they know where things are and where to search. They understand that electrical industries work as an interconnected body where one equipment is related to another and everything is connected to each other.
Available when you need them
Safety is of prime concern to the industrial electrician and he or she will know that safety measures need to be in place at an industrial setup because employees and workers at such a setup spend most of their time working with various types of electrical equipment which means that their safety needs to be looked after. This will ensure that business runs smoothly.
An industrial electrician needs to be a problem-solver, imaginative and rational thinker who can work as part of a group or can work independently. As the owner of an industrial plant, factory or similar facility, you should hire an industrial electrician who will be available whenever any such electrical problem arises. Electricians from Al Amin are available 24×7.
Aware of industrial electricity rules and regulations
Electricians from Al Amin are well aware of the laws and regulations that govern industrial electricity connections. They know the exact requirements that go into providing electrical connections in an industrial facility.
There are many electricians who have the same basic set of skills and know about general problems but remember they cannot solve your problems regarding industrial electricity. What you need are experienced and trained industrial electricians who can take on electrical issues in an industrial setup.
Rely on AI Amin for any kinds of industrial electrical problems. You can ring us at 0207 476 2153 or drop in a mail at info@al-aminelectrical.co.uk. 
Trust us and our years of experience. Our highly professional team will protect you and your business and solve the issue within just a few hours. No matter where you are located in London, we will be at your service.
If you want an industrial electrician's service with exceptional service and prompt response, turn to us. We have a solid reputation with the local community and will reach out to you at once.
For all your electrical services call us on 078 8927 2430
We are always happy to talk through your project and advise on any electrical problems.
 Three Phase Electricity Supplies
Upgrades & Refurbishments