24 Hour Electrician on hand for all your electrical requirements around the home
Call now on Tel: 020 7476 2153 or Mob: 07889 272430
95%
 of the emergency callouts we fix 
within an hour
Domestic Electrician Services
Our experienced domestic electricians provide electrical services throughout London. We are fully qualified electrical contractors and NICEIC approved. We offer good value and service and also provide a 24-hour call out for electrical emergencies.
Al-Amin Electrical offer honest advice to the homeowner free of charge. If your property is in need of re-wiring, our electricians will ensure the work is carried out efficiently with limited disruption leaving the site in a safe and tidy condition at the end of every working day. We have a waste management policy in place and look to recycle as many of our waste products as possible. We are always seeking ways to improve on this and limit our impact on the environment.
Whenever you feel the need of hiring a professional domestic electrical serviceman for your home, you will always want to get associated with a service provider who is a registered company and have a relevant license. Someone who carries a good amount of experience and can deal with all sorts of domestic electrical problems. It's difficult to look for a service provider who you can trust, that's when you should get in touch with AI Amin who works non-stop 365 days a year and travels to all across London.
We are only one call away.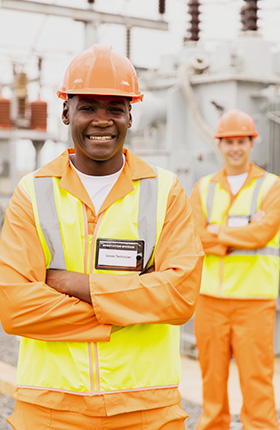 We are a licensed and insured company 
Whenever you call an electrician you always ensure that the company you are dealing with is licensed and insured. We are transparent with our policies and services. Ask us about our company and we will tell you everything. License and insurance make a company reliable and we understand that hence don't worry to talk to our representative and ask about these questions before hiring us.
Domestic Electrician near me
You can ask your neighbours about us
 Since we provide services across London, we are certain that some of your neighbours might have contacted us for our services. We provide bespoke service and we strive to do better. You can also obtain references for us as well. References will help you trust us more.
Call us for an initial quote
Money matters. You should always ask the company you will be hiring about the expense that may arise and also ask them about any discounts. Hence, call us and let us tell you an initial quote. You are free to call us whenever you want to and we wouldn't mind it at all. Money is an essential part and you have the right to know about the cost as well. We value our customers and we are obsessed with them, we want to build a relationship with you and our price and quotes will never upset you!
We ensure that we have permits and permissions to work all over London
 If someone is running an electrical service company, the businessman has to ensure they have adequate permits and permission to run their company and work in different parts of the city. Well, we do and that's why our customers come back to us for any electrical problem again and again.
We will tell you the timeline of our work
We work efficiently and transparency is the key to build any relationship. Along with the cost, we will also tell you about the estimated time that will be required to finish our job. That way you can plan about the day accordingly. We want to make sure that our professionals do their job correctly and we will never lie or hide anything from you.
We are here to listen to you
Only the best electrician knows and understands your concern. We are here to listen to you. We will maintain a detailed record of all the problems that you may have been facing with the electrical problems. We will understand the issue, analyze it and then give you the proper solution.
If you are facing domestic electrical problems and unsure about who to get in touch with, you should give us a call right away.
You can ring us at 0207- 476 2153 or drop in a mail at info@al-aminelectrical.co.uk.
Trust us and our years of experience. Our highly professional team will protect you and your family and solve the issue within just a few hours. No matter where you are located in London, we will be at your doorstep.
Wiring-in of plant and machinery

Day to day maintenance and repairs

Mains change and up-grades
Portable Appliance Testing

Detailed Periodic Inspection & Test Reports

Disabled Adaption Installations
Additional wall and floor mounted sockets

Additional lighting points for walls or ceilings
Lighting design service available

Time clock circuits, lighting and power etc

Over door, down flow heaters

Insurance work carried out

Emergency lighting installations